---
Karen D. Sullivan, Ph.D., ABPP
Dr. Sullivan founded Pinehurst Neuropsychology in November 2013. She is a Clinical Psychologist with specialty training in Clinical Neuropsychology, licensed in the state of North Carolina. Prior to coming to Pinehurst, Dr. Sullivan was an Assistant Professor at the University of North Carolina at Chapel Hill's School of Medicine in the Physical Medicine and Rehabilitation Department. Dr. Sullivan received her doctoral degree at Boston University in 2009 and then completed her internship and post-doctoral fellowship in Clinical Neuropsychology and Rehabilitation/Polytrauma Psychology at the VA Boston Healthcare System, through Harvard Medical School and the Boston University School of Medicine. Dr. Sullivan is Board Certified in Clinical Neuropsychology by the American Board of Professional Psychology.
Dr. Sullivan is the Director of the Pinehurst Neuropsychology Memory Clinic. She has clinical and research expertise in the assessment, diagnosis and treatment of all neuropsychological syndromes including dementia, concussion/traumatic brain injury, movement disorders, stroke, multiple sclerosis, seizure disorders, ADHD and aphasia.  Her goal is to help people understand the impact of their condition on everyday functioning and provide genuinely helpful recommendations that address the cognitive, behavioral and emotional concerns of the patient, family and referring provider. Although Dr. Sullivan's practice includes adults throughout the lifespan (18 and over), she has extensive training in clinical issues unique to older adults.
---
Taeh Ward, Ph.D.
Dr. Ward is from Charlotte, North Carolina and completed her undergraduate education at Duke University before working in dementia research for two years at Duke University Medical Center. Dr. Ward received her doctoral degree in Clinical Psychology with specialization in Adult Neuropsychology from the University of Tulsa in 2013. She completed her internship and post-doctoral fellowship in Clinical Neuropsychology at the University Of Alabama School Of Medicine. Dr. Ward has extensive training and clinical experience providing services to individuals with a range of medical and neurological disorders including cardiopulmonary and hepatic illness, seizure disorders, multiple sclerosis and movement disorders, brain tumor and injury, stroke, dementia, and ADHD, among others.  She also has research experience and interest in the evaluation of capacity. Previously an Instructor/Fellow in the Department of Psychiatry & Behavioral Neurobiology at the University of Alabama at Birmingham, Dr. Ward was licensed in North Carolina and joined Pinehurst Neuropsychology in September 2015. She is board eligible and currently starting the process of board certification in clinical neuropsychology with the American Board of Professional Psychology.
Dr. Ward is a member of our Memory Clinic and has specialty training and experience in multiple sclerosis, Parkinson's disease, and pre-surgical evaluations. Her practice includes consultation and neuropsychological assessment of adults (18 and older) experiencing a range of medical, neurological, and psychological disorders in order to enhance overall quality of life. Dr. Ward's goal is to assist patients, their families, and other providers to understand and address cognitive, behavioral, and emotional concerns which can impact everyday functioning and relationships.
---
Heather Tippens, LPC


Heather Tippens graduated from The Massachusetts School of Professional Psychology in 2010 with her Master's in Forensic and Counseling Psychology, and she received her licensure as a mental health clinician in Massachusetts in 2012 and in North Carolina in December, 2014. She joined Pinehurst Neuropsychology in February, 2015 where she provides diagnostic and therapy services to adults living with depression, anxiety, trauma, stress related to being a military spouse including deployment and living with a PTSD partner, and adjustment to medical illness including neurological conditions such as Parkinson's disease, stroke, brain tumor and early stage dementia.
---
Terry Matz, LCSW, BCD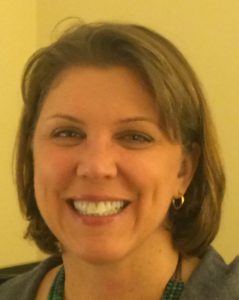 Terry Matz joined Pinehurst Neuropsychology in August 2016. She earned her Bachelors degree and Masters degrees in Social Work from Slippery Rock University and Marywood University, respectively. She has worked for the Department of Veteran's Affairs, Department of Defense in the Family Advocacy Program at Fort Bragg and was commissioned into the US Army a First Lieutenant in 2005. During her time in the Army, Terry deployed to Iraq twice with the 82nd Airborne Division. She developed the High Risk Management approach to Soldier Management which became a FORSCOM standard. She was the first Social Work Officer to serve in the United States Army Special Operations Command (USASOC) and brought the High Risk Management process to USASOC, now a standard of practice. After nearly nine years as a Behavioral Health officer, Terry medically retired from the Army, but continues to serve veterans, and civilians, with her mental health expertise in our practice.